Not unlike the original adoption of PC's or of email, in which the largest CEO's were among the last to master the new technology, a new study shows that while numerous CEOs do use social media in a wide variety of ways in ther businesses, those atop the world's biggest corporations remain largely on the sidelines.
"Socializing Your CEO: From (Un)Social to Social," prepared by global PR firm Weber Shandwick, found that 64% of CEOs at the world's 50 largest companies aren't engaging with social media.
But even for the 36% that do "go social," most of that activity falls into the realm of fairly traditional web activities, like posting a letter to a corporate website, which 28% of the sample had done.
Why such low social media activity? Chris Perry, president of Weber Shandwick Digital Communications said, "It's not surprising that CEOs are less inclined to participate in social media given the perceived risk and time commitment required to engage in two-way conversations."
That risk of course involves having 140 characters of inform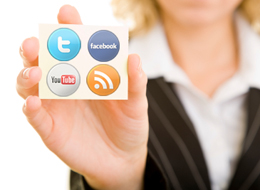 ation analyzed and scrutinized by the media and moreso investors –- a complexity that hasn't been lost on politicians and celebrities but is amplified even further when small nuggets of information can move a company's valuation by billions of dollars.
Leslie Gaines-Ross, Weber Shandwick's chief reputation strategist and online reputation expert, does see value in CEOs embracing social media, however. "In this increasingly digital age, CEOs should embrace the value of connectivity with customers, talent and other important stakeholders online. With 1.96 billion Internet(
) users around the world, CEOs should be where people are watching, reading, chatting and listening," she said