(I apologize for the length of this posting but I think that this  is useful step-by-step information.  Lately we have gotten more and more clients who have online reputation problems for us to fix.   This article is also on my new Reputation Workbook web page and in a much longer, detailed format in my coming soon Internet Reputation Management Workbook.)
Reputation management on a budget
by Don Martin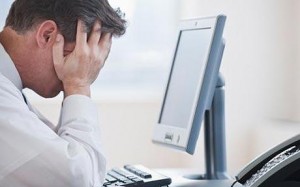 Suppose you have virtually no buget, such as a student about whom something negative gets posted and re-posted on-line.  The kind of thing that might come back to bite you when you go to look for a first job out of college. After all 80% of HR directors search the Internet before making a hirng decision. Here's what I would advise that you can do for yourself in a few evenings:
1.  Sign up for a Google alert for your name along with the offending key phrase. Set it to email you "as it happens" so you'll get an email every time your name and the negative phrase are mentioned online,  both to know what's beineg said, and also so you can see how you're doing with your repair work.
2. Get social! As a student you probably already are, but go in and clean-up that MySpace or Facebook page. Take down anything vulger or childish or petty and especially undesireable photos (although they never actually go away).   If your social sites are not in your actual name, then start new pages with your real name at least for Facebook, LinkedIn, MySpace, Twitter, Google Profiles, and Squidoo.  Simply follow the instuctions on each one. Doing all of them shouldn't take longer than an hour or two, but instead spread this out over at least two or three nights, or better yet over a week or two.  Search engines don't want to think they are being spammed.
3.   Original content. When it comes to your bio or other content that you insert into the social sites, make absolutely certain that you don't copy and paste the same text from one site to another. Search engines will severely penalize you for not being original.  Just make sure you change each one up a little bit.  Or a lot is fine too.  This is especially true for other links and web sites you create later on.
4. Buy your own domain. It's easy. Go to http://godaddy.com and search for your name as a ".com" domain (such as "www.johndoe.com" or "www.john-doe.com" or use a middle initial until you find a suitable domain, then buy the name!  You can usually buy the name for $10 per yeat, or sometimes less.  This is valuable web real estate that you'll want to own forever.  Buy it before someone else does!
5. Create a website. If you got a few dollars, while you're at GoDaddy, sign up for web hosting of your domain (about $5/month for a basic site – $60 per year – which is all you'll need).  And be sure you that you also sign up for WordPress (it's free) as the web page software you will using. That's why I recommend GoDaddy.  The site will take care of all the work of setting up the hosting of your web site, downloading WordPress to your new web domain for you, and installing it. All in few minutes. WordPress is used universally, it is free, is exceptionally easy to learn right away, yet is is also extremely powerful, has unlimited themes to create your site in minutes, and has thousands of really cool and useful  "plug ins" (you'll learn about his later, trust me.)  To start, go to "Themes" and selct a theme of your choice (the first one listed is just fine and very flexible.  It's what I use.).
7. Content. Content, content, content.  Content is King on the Internet.   Create a professional bio page, and perhaps a page about your favorite interest, or an article that has been printed about you if you have one or two, and of course a contact page.  And a blog.  Content is extremely valuable so do some hard thinking about this.  What do you already have already in written form, or can write about? Try to find anything recent, and of course accurate!   Blogs are a great way to add "fresh" content to your website ona regular basis.
Links: Now you have to get your site noticed.  Create links from your web page to all your social sites such as Facebook, LinkedIn, Twitter, Squidoo, , etc.   Just write a sentence somewhere such as in your bio by typing in http://www.johndoe.com and you have created a simple link.   But links TO your website are even more critical,  so on all of your social sites put in a link back to your web page.  Google search programs want to see that your site is linked to other sites and vice versa (showing that your website is "popular.")
8. Start a Blog. Start a blog page on your domain using WordPress.   In WordPress each blog entry is called a Post (as opposed to Pages).  It's is simplicity itself to create a quick, short blog entry. Try for maybe 100 words, about you, or about a facinating article you've read,  a non-controversal current even, articles about you….  Try to post something twice a week.  Or once a month if that's all you can do. What you are doing is keeping your website "fresh" with new content which is a key criteria that the search bots are looking for.  Soon your page will be rising further up the list of search results, Hopefully you are slowly dominating the first page of search results when anyone Google's your name.  And that starts  "pushing down" the negative infomration to below the first page of results. That's the goal.  By now you ought to have maybe 10- 15 entries in your name — the social media sites, your webpage, your blog, and perhaps links others will make for you from their page to yours. — and atypical Goole search as 15 websites on the first page.  Over 75% of people doing search never go to the second page
9.) Search Engine Optimization. One reason to use WordPress is my favorite plug-in —  the "All-in-one-SEO" plug-in.   Go to the "Plug-ins" section in your WordPress dashboard,  look it up by name and then select it.  It will download and install itself!  How cool is that?   This gives you boxes where you can fill in a page title, page description and keywords for each page of your website that will all go into the internal coding of the site — without you having to be a programmer.  Here's where you'll use your creativity to make sure the search engine "bots" find you and your important keywords. So give it some thought.  There are some serious pitfalls re keywords and how to fill in the boxes so just use the basic ones first.  I'll cover this in much greater detail in my workbok.
10. Keep working. Negative posts don't disappear overnight, but if they are not too severe or too widespread, the steps above may be all that it takes.  But your long-term success depends on being persistent and also creating fresh content.  Make a point to update one of your social sites too, and your web page every so often, and to post a new blog item each week or two if you can.
Best wishes.   — Don Martin  (dmartin@donmartin.com)
See also:  www.Reputation-Fix.com for more examples, articles and my blog www.reputation-fix.com/blog .  (See how cleverly I worked that into this article!)