Don Martin Biography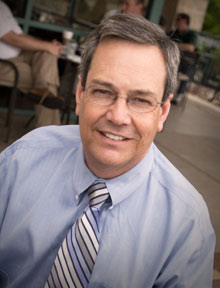 I founded Don Martin Public Affairs in 1989 because of my passion for solving complicated public relations and public affairs issues.  That passion is as strong today as it was more than 21 years ago.
My company was founded to help companies develop strategies to manage and solve critical issues, communicate internally or publicly about an issue or about their business, to help them deal effectively with the news media and social media, to deal with government-related issues, to plan for or deal with an emerging crisis, or to help with their public relations needs.
I provide senior-level consulting in public affairs and public relations in Austin and Central Texas.  I also work with the best-of-the-best of related consultants in graphics, web design, social media, video, print, legal, public opinion polling and other disciplines.
I am a past member of the Capitol Press Corp and am an active member of the Society of Professional Journalists, the Public Relations Society of American  (PRSA) and Austin, and Texas Public Relations Association (TPRA).  I won a TPRA "Silver Spur" award for my work with Sun City Texas in Georgetown.
In the community,  I am currently a member of the Seton Williamson Board of Directors, and am a past member of Board of Directors for both the Austin Chamber of Commerce and Georgetown Chamber of Commerce.   I was a member of the Leadership Austin Class of 1984 and Chair of Leadership Austin in 1991.  I founded the Austin Chamber's Project Greenscape program, and co-chaired the Corporate Headquarters Task Force. I am on the steering committee of Take On Traffic, was co-founder and chair of Citizens for Mobility, and on the board and the Executive Committee of the Real Estate Council of Austin (RECA).  I am a member of Opportunity Austin 2.0, and Round Rock Momentum.
In the past I worked with numerous campaigns including, among others, serving as Co-Chair and campaign manager for the 1993 Bergstrom Airport referendum,  campaign manager for the "Roads for Round Rock" ½ cent sales tax campaign, and campaign manager for the Dell Diamond / Round Rock Express bond referendum.  And was co-manager for the 1991 Bruce Todd for Mayor campaign, and General Consultant for the 1994 Mayor Todd Re-Election campaign.
A portion of my public affairs clients are related to real estate and I have a personal background in real estate development as well.  I was previously  managing partner of Street-Martin Companies, and then Austin managing partner of Luedtke Aldridge Partnership of Dallas.  I have personally built townhomes, residential condominiums, offices, office condominiums, and retail, but my primary activities have been in master-planned land development. Among other projects, I co-developed with my partner Bill Smalling two master-planned mixed-use projects – San Gabriel Village in Georgetown, and La Frontera in Round Rock. For information on La Frontera: Click Here
Immediately out of college at the University of Texas at Austin (where I also worked in the Texas Legislature while attending school)  I was an original founding partner in Legi/Slate, a computerized bill and vote tracking business that was later sold to The Washington Post.  I also published and edited Texas Government Newsletter for five years, and wrote several compilation books on votes taken in the Texas Legislature, and The Guide to the 67th Legislature.
———–
I also recently wrote a book on Austin history as told through collectible historic postcards (1890's – 1940's). The book "Austin" was published by Arcadia Publishing in May 2009.  The book is available in all major bookstores and Austin museum stores, on-line at the major on-line booksellers such as Amazon, or direct:   Click Here
Additional bio information on Don Martin at Wiki Site: Click Here
Organizations:
Current Board of Directors, Envision Central Texas
Current Board of Directors, Seton Williamson Foundation
Current Board of Directors, Real  Estate Council of Austin (RECA) –
Executive Committee, Previously Transportation Chair
Current representative to ECT Board
Leadership Austin  (Member 1984-1985;  Chair 1991-1992)
Austin Chamber of Commerce  (Previously Board of Directors)
Round Rock Chamber of Commerce (Previously Membership Chair)
Georgetown Chamber of Commerce  (Previously Board of Directors)
Round Rock Momentum
Hill Country Conservancy
Nature Conservancy of Texas
Trust for Public Land  (TPL)
Urban Land Institute (ULI)
Downtown Austin Alliance (DAA)
International Council of Shopping Centers (ICSC)
Austin Heritage Society
Sierra Club (since 1981)
Save Barton Creek Association (SBCA)
Society of Professional Journalists (SPJ-SDC)
American Society of Environmental Communicators (ASEC)
Public Relations Society of America  (PRSA)
Public Relations Society of Austin  (Previously Board of Directors)
Texas Public Relations Association (TPRA)  (Frequent conference speaker)
National Association of Real Estate Editors (NAREE)
NEW for 2014.  My original Internet Reputation Workbook has been picked up by Amazon as a Kindle Book.  See press release. See it here:  The Complete Do-It-Yourself Internet Reputation Management Workbook
Of Counsel:   Trey Salinas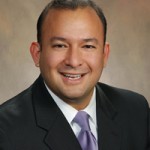 Trey Salinas is the "go to" guy  in Austin in advising on local government and politics.  He is an experienced public affairs professional offering services on a state, regional and local basis. Trey has advised various Fortune 500 companies, public institutions, non-profits, and business associations for more than 15 years after serving as a Chief of Staff for Austin Mayor Bruce Todd and a trusted advisor to Mayors since.    Trey was a partner in Martin & Salinas Public Affairs from 2001 to 2009. In April of 2009 the company changed its name to 3 Point Partners with Trey presiding over it as the founding principal.
He currently represents several clients in and around Austin, Texas. Trey has an expertise in governmental affairs and crisis management including work in real estate development, transportation, public infrastructure and the energy industry. A significant portion of his current work for the firm involves obtaining public support and governmental approvals for various client projects on a local, regional and state level.
For more about Martin and Salinas working in Joint Venture see the Martin/Salinas download page.